New Albums I Am Currently Digging...
Goldfrapp
- Supernature
This album is fuckin hot. I will say, that there isn't anything that I have heard of Goldfrapp's that I do not like and I guess that is true for most of the artists on this list. But this album is incredibly sexy. Favorite tracks include Koko, Ooh La La, and the super poppy Lovely 2 CU. You can preview and stream the album here.
Stream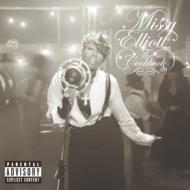 2.
Missy Elliott
- The Cookbook
This album is non-stop booty music. In the middle of the intro track, Joy, the beat just busts into a hot grime beat and
Mike Jones
(who?) comes on. The album is full of cameos including
Slick Rick
,
Ciara
, and
MIA
. Hot tracks include Party Time, Loose Control, On and On.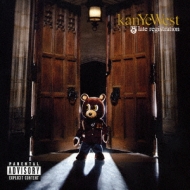 3.
Kanye West
- Late Registration
If you know me, you know I love my Kanye. I've been anticipating this album, like everyone else in the world, for months. I couldn't wait... I found myself having the Kanye Summerschool mixtape over the summer, which featured a lot of the new tracks such as Gold Digger, Crack Music, and Diamonds. The hot tracks? Diamonds, Gold Digger, Touch The Sky, and Drive Slow. Drive Slow is the perfect slowed down jam ... Perfect for cruisin around on a drive; Paul Wall is on the track.